Entrepreneurs are a gutsy bunch. They think big and work hard. They also take risks, and that's certainly proved to be true in 2020.
Even as hundreds of thousands of businesses have struggled amid the COVID-19 pandemic, many entrepreneurs have pushed on, and in record numbers. Heading into 2021—as the U.S. remains in the thick of the pandemic—hopeful entrepreneurs are applying for new business applications at the fastest clip since 2007, according to the U.S. Census Bureau.
At the same time, Americans' confidence in small businesses has reached record highs, even exceeding confidence in the military, the medical system, public schools, the U.S. Supreme Court, and many other major American institutions, according to Gallup data.
Whether you're thinking of starting a new business or you're interested in learning about the landscape of innovation and entrepreneurship, check out these 86 entrepreneur statistics.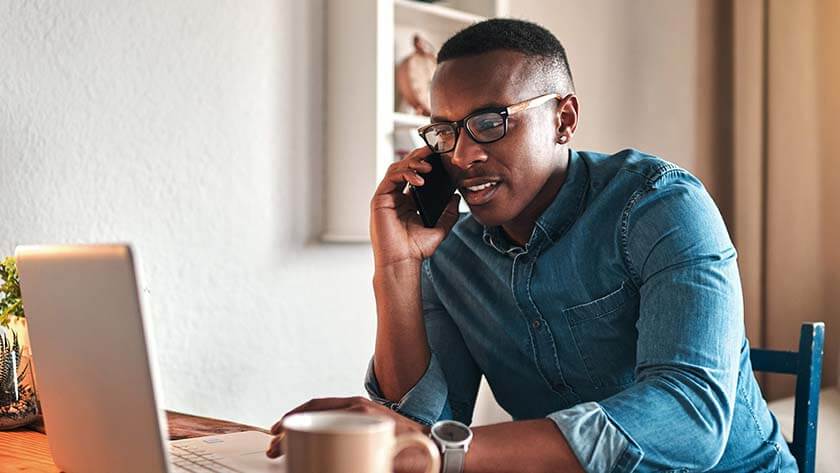 Entrepreneurship statistics: Overview
There's no one type of entrepreneur. However, entrepreneurs in the U.S. tend to be between the ages of 25 and 44 and are motivated most often by a desire to pursue their passions, exit corporate America, and take advantage of new opportunities.
Women entrepreneur statistics
There are fewer female entrepreneurs in the U.S. than male ones. However, the growth of women-owned businesses in the U.S. over the past several years has outpaced growth in all businesses.
Black, Hispanic, and Asian entrepreneur statistics
According to the Global Entrepreneurship Monitor, roughly 70% of entrepreneurs in the U.S. are White or Caucasian. However, Black, Hispanic, and Asian entrepreneurs continue to form new businesses at increasing rates.
Entrepreneur funding and income statistics
Entrepreneurs in the U.S. typically rely on a mix of cash, gifts and loans from friends and family members, and other loans to get their businesses off the ground. Additionally, the average entrepreneur tends to make more than the average non-entrepreneur.
Small business statistics
Small businesses make up the overwhelming majority of businesses in the U.S. and employ tens of millions of Americans.
Small business success rate statistics
Running a business is challenging, but many more new businesses survive than fail in their first few years of business. Research shows that age (and also experience) plays an important role in entrepreneurs' success.
Small businesses during COVID-19
Hundreds of thousands of small businesses have struggled greatly during the pandemic. At the same time, public confidence in small businesses has soared to record highs, and hopeful business owners are applying for new business applications at the fastest rate in more than a decade.
Let's take a closer look at these COVID-19 entrepreneurs. Who are the brave Americans starting online businesses or setting up physical shops in their local communities, even when so many businesses have shuttered during the pandemic, and why are they doing it?
Entrepreneurship has gradually become more of a popular calling among people of all ages, ethnic and demographic backgrounds, and experience levels. And the COVID-19 pandemic—though destructive and tragic—has accelerated that trend and opened up the path for new, creative ideas.
Did you come up with a good business idea while you were on a quarantine hike? Or while you were running out of shows to stream? Now's the time to give a new business a go. Why not? Let us help.
We'll guide you through all of the paperwork—whether you want to form an LLC, sole proprietorship, nonprofit, or anything in between—so that you can focus on the more enjoyable aspects of bringing your business to life.
Sources: U.S. Census Bureau | Bureau of Labor Statistics