To read this article in English, click here.
El año 2020 trae consigo el comienzo no oficial de una importante temporada electoral en Estados Unidos, cuando los votantes decidirán si le dan al presidente Trump otro mandato o si apoyarán al candidato del Partido Demócrata, a sabiendas de que podría entrar un candidato independiente o de un tercer partido.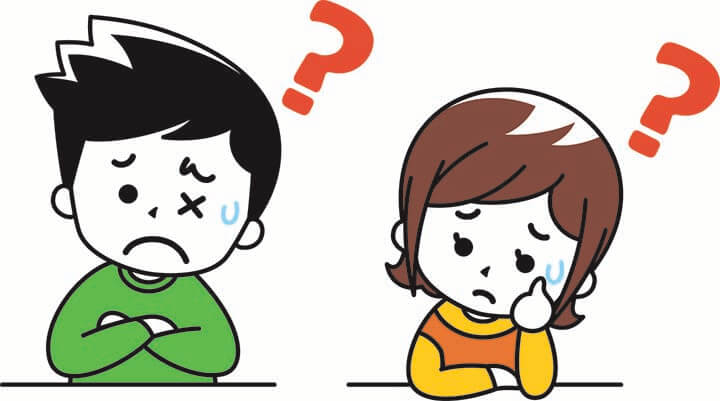 Este año no solo se celebrará la elección presidencial, sino también la de toda la Cámara de Representantes y varios escaños del Senado, además de muchas elecciones estatales y locales. Así las cosas, ¿qué dicen los empresarios hispanos sobre esto? ¿El actual clima político les dificulta hacer negocios, o no?
Clima de incertidumbre
Xavier Hernández, un empresario de Chicago, dice que su mayor preocupación es la sensación de que todo parece estar en el aire. "Se sabe que el presidente no se atiene a lo que dice. Un día dice una cosa, y otra cosa diferente otro día, así que a veces no sé qué pensar", dice Hernández, que tiene dos compañías: XD Technology, una empresa de capital de riesgo que asiste a otros empresarios, y BTec, una empresa de educación tecnológica.
Pero no nada más el presidente es responsable de esta sensación de incertidumbre, dice Hernández. "No veo que ninguno de los otros candidatos preste atención a la comunidad empresarial latina y a nuestras preocupaciones", dice. "Realmente no han hablado de nada de esto, y me molesta". Hernández dice que, en la medida de lo posible, trata de mantener el rumbo de sus emprendimientos comerciales, pero "es difícil si no sabes lo que va a suceder a continuación".
Barrie Lynn Tapia, un abogado autónomo en la capital del país con una lista creciente de clientes, tiene la misma preocupación. "Yo trato de desconectarme (de los temas políticos) porque me pone los nervios de punta", dice. "Parece juego de ping pong, yendo de un lado a otro: un día dicen una cosa y otra diferente al día siguiente".
El impacto en las pequeñas empresas hispanas
La postura de línea dura de la Casa Blanca sobre la inmigración también tiene un impacto en el trabajo de Tapia, ya que muchos de sus clientes son inmigrantes. "Todo está tomando más tiempo desde que [Trump] llegó a la presidencia. Las solicitudes de asilo están tardando más, las solicitudes de inmigración están tardando más… todo… la gente está en el limbo preguntándose qué va a pasar, y no parece haber ningún final cerca. Todo está terriblemente retrasado", dice.
Tapia agrega que los cambios en el código fiscal que firmó el Presidente Trump afectaron a los negocios hispanos, como el suyo. "Nos golpeó un gran proyecto de ley de impuestos, y esto nunca antes había sucedido. La cosa es [que] no estoy seguro de lo que va a suceder si alguien más es elegido [presidente] porque nadie ha sido claro acerca de sus políticas sobre negocios o impuestos".
Hernández añade que otra de sus preocupaciones en el clima político actual es que ni la Casa Blanca ni el Congreso mencionan la creciente escasez de mano de obra calificada, y la manera en que esto impacta a las empresas de origen latino. Irónicamente, la construcción y la industria de los oficios emplean a muchos trabajadores —y a empresarios— latinos, pero cada vez es más difícil encontrar trabajadores con las habilidades necesarias, dice Hernández. "Me gustaría que los encargados de tomar decisiones dedicaran tiempo a la capacitación y a la educación vocacional. Necesitamos prestar más atención en preparar a la gente para este tipo de trabajos. Pero en realidad no se está haciendo nada al respecto".
Incluso, la U.S. Bureau of Labor Statistics proyecta para los próximos años un crecimiento mayor al promedio en trabajos de mano de obra calificada, como la construcción, pero no hay suficientes trabajadores para ocupar dichos puestos. "Los candidatos [presidenciales] están dejando pasar una oportunidad al no hablar de esto", dice Hernández, quien agrega que también le preocupa que el límite de visas para los trabajadores extranjeros impuesto por la administración Trump esté afectando a los empresarios y negocios aquí en Estados Unidos. Esas visas se van muy rápido. La demanda supera con creces la oferta, pero la administración no ha aumentado el límite".
Desconectar la charla política para centrarse en los negocios
No obstante el actual clima político en Estados Unidos, con sus peros y todo, no es tal que sea imposible hacer negocios, y eso es un regalo del cielo, dice el empresario y consultor Luis Vásquez-Ajmac, de Los Ángeles. Al igual que Tapia, él también ha dejado de lado la charla política después de un tiempo. "De lo contrario, no podría hacer nada", dice.
Vásquez-Ajmac dice que lo mejor es seguir una rutina, lo cual hace religiosamente todos los días laborales. "Llego al gimnasio súper temprano en la mañana y reviso las noticias mientras me ejercito, o escucho las noticias si salgo a correr. Luego regreso, apago todo eso, y me concentro en mi negocio y en lo que tengo que hacer".