For many LLC owners, choosing a name for their business is probably one of the most important things on the to-do list. After all, you want a business name that's distinctive, but does a good job of telling people what services or products you offer or sell. You want something that's memorable, but at the same time easy to pronounce. And above all, you need a name that's legal—that is, one that meets all the rules for LLC names set out by your state.
So how do you choose an LLC name? Begin by brainstorming a list of LLC name ideas. Once you have a list of four or five potential names, run them through the following list to help you pick out the best name for your new company.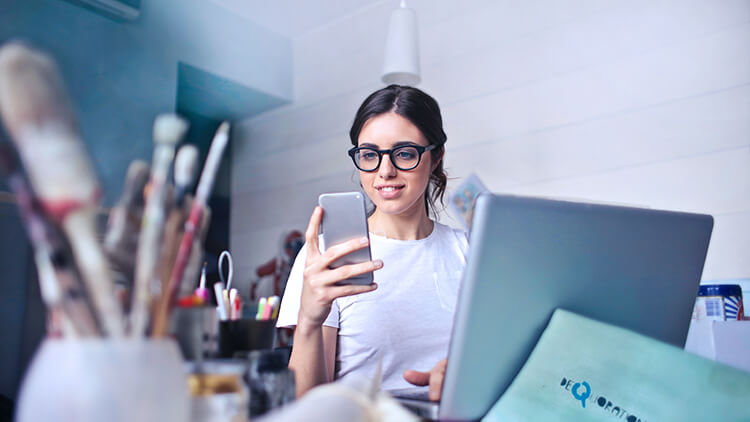 Make it legal
The most important thing when you're choosing an LLC name is to make sure it's legal. In most states, this means including required words and avoiding restricted words.
Required identifiers. Most states require that you include in your name an indication that your business is a limited liability company. In order to do this, you'll need to include either the phrases "limited liability company" or "limited liability," or abbreviations such as "LLC" in your company name.
Restricted words. Many states have a list of words which cannot be used in an LLC name, or words which can only be used in an LLC name with permission. For example, use of words such as "bank" or "insurance" are commonly restricted. You'll be able to find a list of restricted or prohibited words on your state's business website (usually your Secretary of State or Department of State). For example, New York State provides this list of words and phrases which are restricted or prohibited in the name of a business registered in the state.
Make it memorable
You want your LLC name to be something people can remember. Whether you use alliteration or a play on words, choosing a name that's memorable helps people keep your company in mind. The next time a potential client or customer needs the kind of service you offer or the type of product you sell, they're more likely to pull up your company's name if it's a memorable one.
Make it meaningful
A meaningful name tells people what you're in the business of selling. Albert & Laura's Fascinating Whatzits might sound like a fun, engaging name, but it doesn't give any clue as to what you're selling. Your name is an important part of your marketing plan, and choosing one that lets people know what they can expect can be invaluable.
Make it original
Having said that, however, there are certain situations—Internet-based companies, for example—where originality in a name is more valuable than meaning. Take a look at some famous Internet companies and you'll see the power of originality in a name. If your company is Internet-based, an original name may help you stand out from the rest of the competition.
Make it distinctive
So you've brainstormed, and you have a list of several LLC names which might be a good fit for your company. Now you need to go through your list and see which ones are actually available for you to register. Generally, you'll be prohibited from choosing a name which is identical or confusingly similar to the name of another business already registered in your state. Most state agencies which maintain business name registrations offer a searchable online database of business names registered in the state. Conduct an LLC name search of each of the names on your list to see which ones have not yet been taken as a business name.
You should also conduct a search of the US Patent and Trademark Office's trademark database. This search will help you narrow down your list of potential names, as you'll want to eliminate any names on your list that are identical or similar to a name in the database. If you do find any identical or similar names, check the status of the name to see if it is "live."
Make it domain-name ready
Most businesses today, even those that are bricks and mortar only, need to maintain an online presence. Go through your list of potential names and come up with a number of possible domain names for each (longer business names in particular may have several possible variants). Check with a name registrar to see what domain names are available. There's nothing worse than picking the perfect name for your LLC only to discover none of the possible domain names are available for registration.
Make it social-media friendly
Are you planning to use social media to help promote your new business? With most social media platforms, such as Twitter and Instagram, you will need to choose a username for your company. Other social media platforms, such as Facebook and Pinterest, allow you to choose a vanity URL. Whichever social media platforms you decide to use, it's a good idea to check to make sure some variant of your LLC name is available for you to use.
Good business names are worth their weight in gold. Choosing the right LLC name for your business is an important part of the start-up process. Your future LLC name not only works to identify your company. It's also the name on which you'll be building your brand.