Getting a business license will ensure you comply with all state, county, and local laws. If you're ready to start your small business and are excited about your new venture, make sure you properly license it before you can get things up and running.
Follow these steps to get started.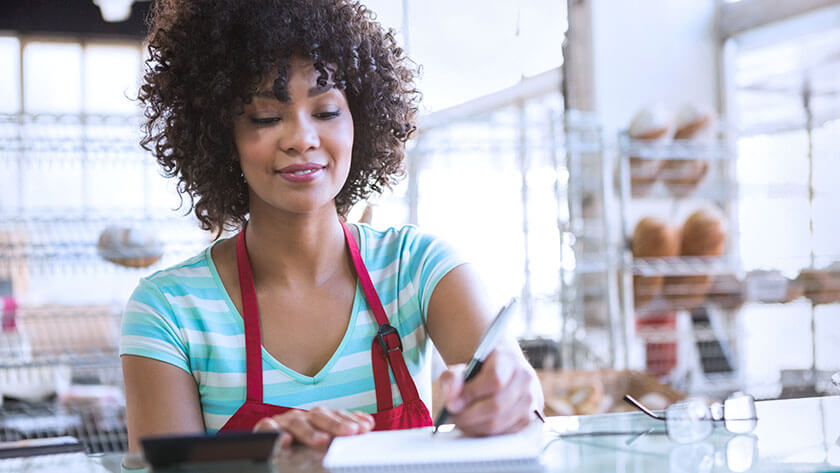 1. Write a Business Plan
Before you do anything, take the time to write a structured plan that details how you will organize, run, and grow your business. This is an essential element that will help you make important decisions that impact the types of licenses you file for.
2. Decide on a Business Name
You will want to choose a unique name for your business that is appropriate for the kind of work you'll be doing. The choice of name is important because it will be difficult to change it once you've got your business started.
3. Choose Your Business Formation Type
You can choose to set your business up as a limited liability company (LLC), corporation, or as a partnership or sole proprietorship. There are benefits and drawbacks to each type, so be sure to research this and make the choice that is the best fit for your business.
4. Search the Name
You will need to make sure that no one else is already using the name you've chosen. If you are setting up an LLC or corporation, you'll need to search the state secretary of state's database to ensure the name is not taken. If you are creating a partnership or sole proprietorship, you may need to check your state secretary of state or your county's DBA (doing business as) list to be sure the name has not been taken there.
5. Fill Out Formation Papers
The documents you need to start a business differ depending on the type of business organization you've selected. If you are setting up a corporation, you will need to file incorporation papers with the state secretary of state. If you are creating an LLC, you will need to file LLC formation papers with the state secretary of state. If you are setting up a partnership or sole proprietorship, you should file DBA papers with your county. Each state has its own forms, so be sure to get state-appropriate forms. There is a fee for filing. If you are unsure how to complete the forms, work with an attorney or legal service provider to be certain you are completing them correctly.
6. Work With a Registered Agent
If you are creating a corporation or LLC, you will need to list a registered agent to be your contact for government and legal notices. This person must be physically in the state with an actual address (not a post office box) and available during all business hours to accept notice. Many small businesses hire a registered agent company to handle this for them.
7. Obtain an EIN
If you are creating an LLC or a corporation, or if you are creating a DBA business that will have employees, you need an Employee Identification Number (EIN) which you can obtain from the IRS.
8. Set Up a Bank Account
You will need a business bank account to handle all of your transactions. Take your formation papers and your EIN to the bank to set one up.
9. Apply for Local Business Licensing
Depending on your state, county, or city laws, you may need to apply for a license or permit for the type of business you are creating. Businesses that require licenses or permits include restaurants/bars, hair salons, construction, security, engineering, health care, gun shops, insurance, debt collection, and so on. You may also have to apply for additional licenses for things such as resaling, collecting state sales tax, and collecting employment taxes.
10. Insure Your Business
Be certain to insure your business so that you are protected.
Making sure you apply for all the necessary licenses necessary to run your business will set you up for success.