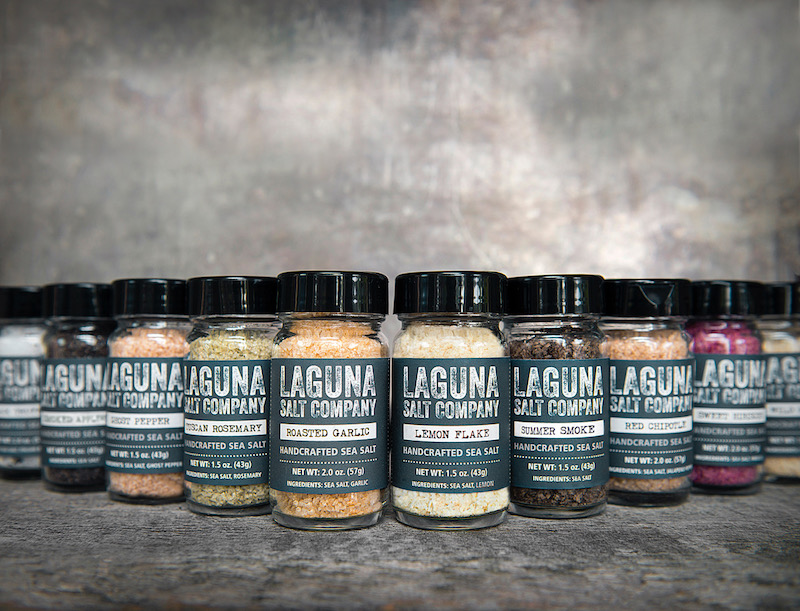 Though they launched their handcrafted sea salt company five years ago with dreams of seeing their products in big box stores, husband and wife entrepreneurial team Larry and Jolie Mesmer have gradually learned the value of having more personal business relationships.
Starting with Their Picky Eaters
The inspiration behind their company, Laguna Salt Company, is credited to their two sons, who didn't share their parents' passion for healthy eating. "We were on a trip to Hawaii and this restaurant had all these different salts, so they started sprinkling the salts on and they were actually eating their vegetables," explained Jolie. "I like to say it happened organically."
Upon her return to California, Jolie began mixing organic sea salt with simple ingredients like rosemary and garlic, creating a line of 100% natural food products with only two ingredients on the label.
"We started selling in farmers markets in Orange County, and we grew to about 28 farmers markets from San Diego to Santa Barbara, plus Vegas," she said. "I think the farmers market was a great way for a company like mine to start, because I learned so much about my brand. I learned what people used the salt on, I learned what sold and what didn't, and I got my pitch down so, when it was time to go to bigger trade shows, I had the speech ready."
Moving from Farmers Markets into Retail
The company continued to double its revenue each year, and after a couple of years, Jolie decided it was time to pull her products from the farmers' markets to pursue more retail locations, starting with mom and pop shops and local boutique hotels.
"That year I went to New York for the Fancy Food Show, where I was approached by Bed Bath & Beyond and QVC, and I did deals with both of them," she said. The following year Jolie made an appearance on QVC, and finally saw Laguna Salt Company's products on the shelves of a major nationwide retailer.
Though she was proud of her accomplishments, Jolie says something felt off. The farmers' markets gave her a real opportunity to showcase the product, provide some free samples, and gather feedback from customers. While she knew the mom and pop distributors were still providing that same level of customer service, she felt the brand's story couldn't be told from a major retailer's shelf. At the same time, she was growing frustrated jumping through hoops to appease the requirements of major retailers, and missed dealing with customers and vendors one-on-one.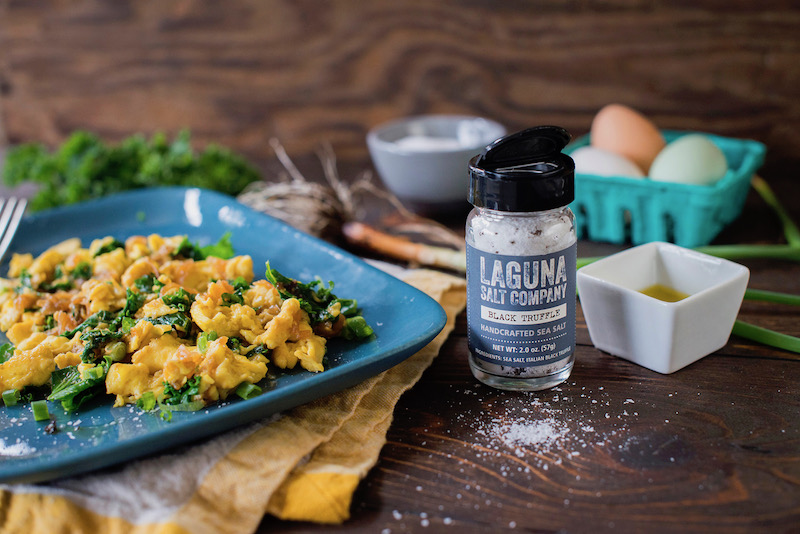 Enjoying a More Personal Approach
"Last year I pulled it out of Bed Bath & Beyond because I decided having my products sitting on the shelves of big box stores wasn't what I wanted to do," she said. "I love just keeping it small and artisan and handcrafted and small-batch, instead of having to go to a factory and giving them our recipes."
In spite of the transition back to smaller retailers, the company has continued to double in size each year through a growing presence on e-commerce and in mom and pop shops.
"Originally, we didn't know if it would have legs, so I just set it up as a DBA under a corporation I had set up with LegalZoom many years ago," explained Larry. "When we realized it was becoming a real, viable business, at the end of the tax season I suggested she [incorporate] as a separate S corporation in California."
After getting caught up in all the complications that come with major retailers, Larry says the pair was keen to use a service they felt provided a more personal touch when transitioning the company's legal designation last year.
"I've called LegalZoom—they're very friendly, very happy to help, and we definitely feel like we're talking to someone who understands our business," he said.
Though they no longer occupy the shelves of major retailers, Larry and Jolie are satisfied knowing that every time they pick up the company phone—whether to call a retailer or a customer—they have a strong personal relationship with the person on the other end.