Over the last decade, limited liability companies (LLCs) have become one of the most preferred forms of business entities to hold title to investment real estate properties. The insulation from personal risk exposure for real estate investors provided by LLCs, coupled with the relative ease of administration and potential tax benefits, makes ownership of investment property through an LLC a very desirable option in most instances.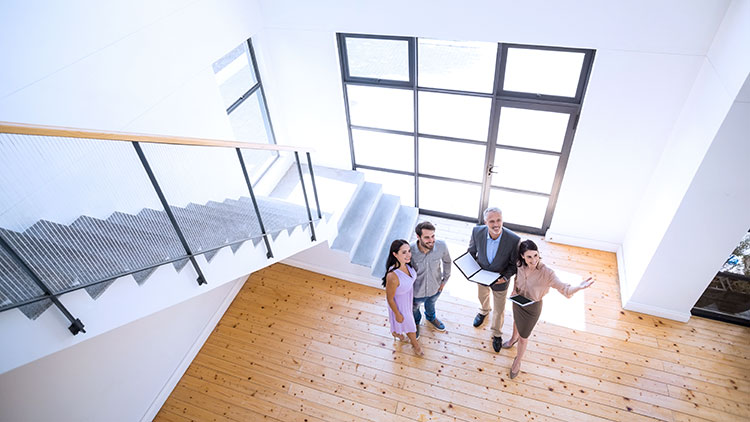 LLC vs. Liability Insurance
Although there are many benefits to holding real property assets through an LLC, a limited liability company may not be the best holding vehicle for every property owner. For many real estate investors, the trouble of forming and maintaining a company isn't worth protection from the theoretical threat of a lawsuit, particularly when affordable liability insurance is available.
However, real estate investors that rely solely on insurance as a means of protection from personal liability take a significant risk. Liability policies typically have limits, exceptions, and carve-outs. While the chance of a loss that exceeds policy limits may be remote, the consequences can be devastating if it happens.
Under current laws and market trends, the popularity of real estate holding LLCs is likely to continue to increase as more and more property owners seek to take advantage of this form of entity.
LLCs Limit Personal Liability
First and foremost, LLCs limit personal vulnerability to potential lawsuits related to the property. Consider a situation in which the owner of an investment property leases it to a tenant who decides to throw a big party, during which one of the tenant's guests falls over a balcony. In today's legal climate, it is quite possible that the injured guest would pursue a claim based on the unsafe condition of the rental dwelling. More often than not, the owner would be named in any lawsuit resulting from the incident.
If that rental property were owned by a real estate investor individually, he or she would be named in the lawsuit and would have to defend his or her personal assets from the plaintiff's claims. In contrast, if that property were owned by an LLC, the owner's risk exposure would be insulated by the protection of the company, leaving only the assets owned by the LLC (as opposed to all of the owner's personal assets) exposed to potential lawsuits.
Pass-Through Taxation for Single and Multimember LLCs
Another advantage of an LLC is the owners' ability to enjoy the benefits of pass-through taxation. 
Under the default tax classification rules, the Internal Revenue Service (IRS) classifies a real estate holding company with one owner as they would a sole proprietorship. As a result, income and capital gains from the LLC pass through directly to the owner, who would only have to pay taxes as an individual, while still enjoying the protections offered by the LLC liability shield.
Since there is no separate LLC tax, the owner can avoid double taxation on both the rental income generated by the property and the appreciation in value of the property upon disposition. Moreover, the owner of a single-member LLC can deduct mortgage interest similar to a sole proprietor based on current IRS rules.
Real estate holding companies that have several owners are known as "multimember" LLCs and are generally taxed by the IRS like partnerships, meaning that the LLC files an "informational" tax return, but does not actually pay taxes itself.
Multimember LLCs also enjoy the benefits of pass-through taxation as the LLC passes its profits and losses through to its members, who report their portion of the LLC's business income or losses on either a Schedule C, K or Form 1065 with their individual income tax returns. This means that both single-member and multimember LLCs offer the benefits of pass-through taxation of profits and losses and limited liability and personal protection for the owners.
LLCs Can Make Business Life Easier
LLCs offer numerous other general benefits, such as:
LLCs enjoy much greater flexibility than either a corporation or partnership. While corporations are statutorily required to have officers and directors, the LLC can be easily managed by its owners or third-party managers.
In the many states that impose increased fees based on the authorized number of shares, LLCs may pay lower state registration and maintenance fees than corporations.
Owners of LLCs can take advantage of the tremendous flexibility in the distribution of profits, as determined by the LLC's operating agreement. Cash flow distributions do not have to be pro rata according to ownership like an S corporation, which gives the owners the ability to financially reward the "sweat equity" effort of select members through appropriate distributions of available cash flow.
Unlike an S corporation, foreign ownership and investment in U.S. real estate is possible through an LLC.
LLC owners can also easily transfer their ownership in real estate holdings by proactively gifting the company's membership interests to their heirs each year. Over time, it is entirely possible to effectively pass ownership of real estate owned by an LLC to loved ones without ever having to formally execute and record a new deed. This enables property owners to avoid transfer and recording taxes and fees, which can be substantial in many states.
Although not every company will seek these particular benefits, it's safe to say that LLCs can offer steep rewards to companies that choose to take advantage of them.