Like a corporation, an limited liability company (LLC) provides personal liability protection to its owners, who are known as "members."  But an LLC is more flexible than a corporation in the way it is managed and taxed, and in the way profits and losses can be allocated among its members.
An LLC can have its own assets and bank account. It can sign leases, loan documents and other types of contracts, and it can file a lawsuit or be sued by someone else. Because an LLC is legally a separate entity, LLC members aren't personally liable for business debts and obligations.
Starting an LLC is easy. Here's a step-by-step guide for how to form an LLC.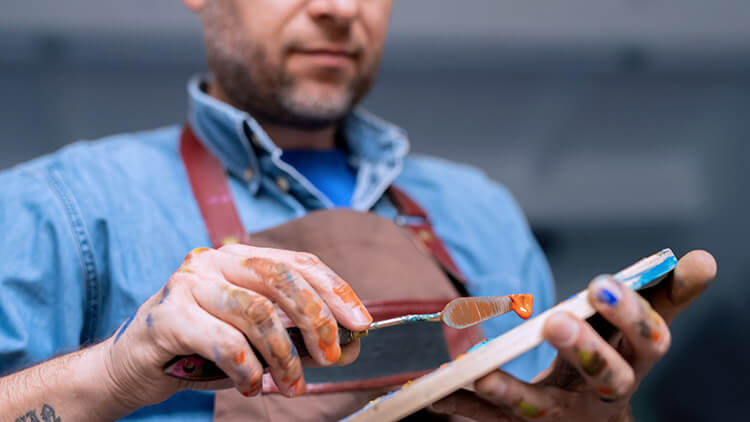 Decide Where to Form Your LLC
To start an LLC, you must file paperwork with the state. Most small business owners will file in the state where their business is located. But if you expect your company to do business in multiple states, you may have a choice of states for your LLC formation. Consider convenience and whether there may be higher taxes or more reporting or recordkeeping requirements in one state than another.
Choose a Name for Your LLC
Although requirements vary from state to state, the general rule is that your LLC name can't be the same as the name of another business entity registered in your state. Most states also restrict the use of certain words, such as "bank" in a business name, and you must also use a business designation such as "LLC" or "limited liability company" at the end of your name.
You can research your state's naming requirements by visiting the website of the state agency responsible for business filings. In most states, that's the secretary of state. In nearly all states, you can also use that website to search the names of existing business to determine whether the name you want is available.
If your proposed LLC name is available but you are not ready to form your LLC right away, most states allow you to reserve the name for a set period of time by filling out a form and submitting a fee.
Choose a Registered Agent
When you are forming an LLC, you must choose a registered agent, also known as a statutory agent. This person to receives lawsuits and official documents on behalf of the LLC.
Each state has its own registered agent requirements, but in general, the agent may be a person who is at least 18 years old or a business entity that provides registered agent services. The agent must have an address in the state (known as the "registered office") where he or she is available during normal business hours to accept documents.  Many LLCs name a member or employee to act as agent or they use a registered agent company.
Prepare an LLC Operating Agreement
An operating agreement describes how you will run your LLC. It contains important information about the way your business will be managed, the contributions of the LLC members and the way profits and losses will be divided.
Your operating agreement will also explain the procedures for admitting new members and dealing with departing members. If these matters are not addressed in the operating agreement, some states require you to dissolve the LLC if a member leaves.
The operating agreement isn't filed with the state. You should keep it in a file or binder with your other important business records.
Prepare Articles of Organization
Now that you've laid the groundwork, you're ready to prepare articles of organization. This is the document that you'll file with the state to establish your LLC. A form for the articles is available on the website of your state business filing agency.
Each state has its own requirements for the articles of organization, but in general you will need to include:
The name of your LLC.
The duration of your LLC, if it is not perpetual.
The purpose for which your LLC was formed. In most states, you can state a broad, general purpose.
The name and address of the registered agent.
Whether the LLC will be managed by its members or by managers.
The person forming the LLC must sign the articles, and in some states the registered agent must also sign.
File the Articles of Organization
You must submit the articles and a filing fee to your state's business filing agency. You may be able to file the articles online, or you may need to submit them in person or by mail.
Processing times may vary from a few days to a few weeks, depending on your state. Some states offer expedited processing for an additional fee. You will receive a certificate when the LLC has been officially formed.
Publish a Notice
A few states have an additional requirement: you must publish a small newspaper notice of your intent to form an LLC. This notice usually must be published several times over a period of weeks, and you must then submit an affidavit to the state business filing agency. There may be fees associated with this notice that have to be paid to the newspaper or to the state government. Check with your Secretary of State for the requirements in your state.
Banking, Licenses and Other Business
Now that your LLC is official, you can obtain a federal tax ID number and set up a business bank account. Depending on your business, you may also need to register your LLC with state and local taxing, licensing and permitting authorities. And if you are doing business in more than one state, you will need to register to do business in those additional states.
Setting up an LLC isn't difficult, but it's important to follow your state's requirements. Once your LLC is established, you'll have gained important protection for yourself and your business.