Home /
Intellectual property
Intellectual property
Let's figure out which intellectual property agreement you need.
Are you selling this property or licensing it?
How it works
---
Answer simple questions and watch your doc auto-fill
Save, download, and print
Visit My Account and access it anytime
Intellectual property: What is it?
Intellectual property refers to products of a person's creativity, or their mind. There are three main types: Copyrights, which include literary and artistic works (such as poems and photographs); trademarks, which include brand names and designs; and patents, used for inventions.
Get Started
So, what goes into an Intellectual Property:
What it is

Be able to describe and categorize the intellectual property you're selling or licensing.

Who owns it

Know who owns the work and have their contact info ready.

Have the buyer or licensee's info ready, too.
Didn't find the answer you need?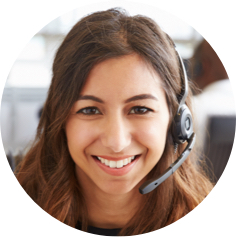 Call us
Mon-Fri 5am to 7pm PT
Weekends 7am to 4pm PT