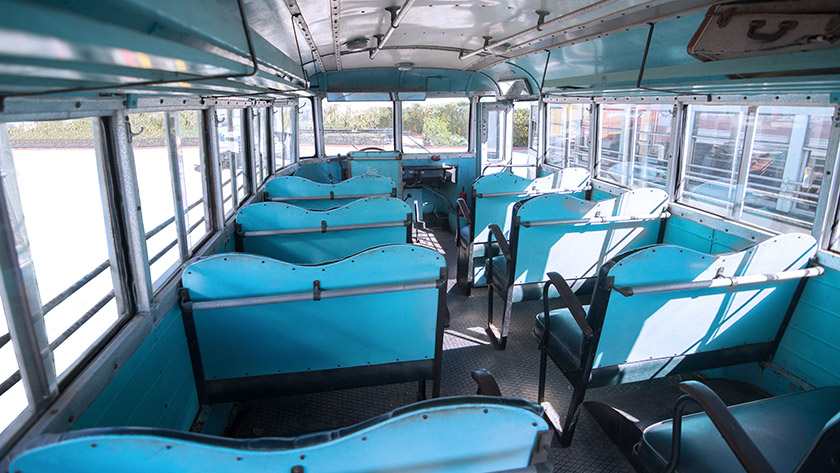 Each of us reaches a point in our lives when we make a choice, when we decide to move or not to move. The second we make that decision, we start a journey we just might not have planned.
On December 1, 1955, Rosa Parks made this kind of choice. It not only changed her life, it changed the course of a nation.
Who Was Rosa Parks?
Most of the faces we know from the Civil Rights struggle are images of young, bold, idealistic people.
When Rosa Parks made the choice not to leave her seat on a segregated bus, this was not the choice of a young idealist. Nor was it one of a woman unfamiliar with the fight for civil liberties.
Parks was in her forties, already a wife and mother. Both Parks and her husband were involved with the NAACP and the Voter's League. The two even raised money to support the Scottsboro boys, a group of young men who had been falsely accused of raping two white women.
The Mother of the Civil Rights Movement
Parks became known as the mother of the civil rights movement because she refused to leave her set on a Montgomery, Alabama bus. What many people don't know is this wasn't a first. Others also protested the segregated bus system and Parks had run-ins with that particular bus driver before her famous December 1 protest.
Twelve years earlier, Parks was boarding a bus in Montgomery. At that time, Blacks were allowed to pay at the front of the bus but could not walk past white patrons to get to their segregated section. Instead, they had to get off the bus and walk to the rear door to re-enter.
On a cold, rainy day, a bus driver refused to allow Parks to walk through the bus. She deliberately sat in a seat for white patrons, under the guise of picking up her purse.
The driver was so angry that he forced Parks off the bus and drove away before she could get back on. She walked five miles home in the rain.
On December 1, 1955, Rosa Parks got a ride with that same bus driver. As she rode, she watched the white section fill with riders. The bus driver moved the sign that divided "white" from "black" farther back. He told Parks and three others to give up their seats.
She refused. Not only had she had enough of the indignity of segregation, Rosa Parks was not about to suffer another humiliation at the hands of this same bus driver. He called the police. Parks recalled saying to them as they handcuffed her, "Why do you push us around?" The officer said he only knew that was how it always was.
Parks' plight caught the attention of other freedom fighters and spurred the Montgomery Bus Boycott.
Inspiration and Leadership
Parks said that while living and working on Maxwell Air Force Base, none other than Jackie Robinson inspired her. He was court-martialed (and later acquitted) when he refused to give up his bus seat to a white Army officer in Fort Hood, Texas.
Claudette Colvin, a young protégé of Parks and student at Booker T. Washington High School, staged a similar protest. Colvin was involved with the NAACP youth council and later said it was the words and guidance of Mrs. Parks that inspired her to rebel against segregation.
After the protests in Montgomery, Parks moved to Detroit were she worked as a seamstress until U.S. Representative John Conyers hired her as a secretary. It was from behind the secretary's desk that she continued to speak and promote civil rights. While she'd made headlines in the fight for civil rights, the main battles were still largely waged by men.
Parks won numerous awards, including the Congressional Gold Medal and the Presidential Award for Freedom. 
Honoring her Life
When she died on October 24 2005, Parks became the second African-American to lie in state in the U.S. Capitol rotunda, an honor known to be given only to a select few, the last being former President Ronald Reagan.
Thousands came to see her. Thousands more attended her funeral in Detroit. Entertainers and heads of state from every race came to pay their last respects.
Legacy
Rosa Parks was able to outlive many of her contemporaries and to witness first hand the effects of the Civil Rights Movement. In the four decades after refusing to give up her seat, she saw an end to legalized segregation in America and the emergence of a Black upper and middle class.
People of color now enjoy unparalleled access to business and education opportunities. At the same time, new forms of racism and misunderstanding have emerged in our culture. Rosa Parks left behind a nation she loved, one that has made great strides in its young existence yet still struggles with the same dichotomies that marked her own life.